push

MENU

Soft and loud! Off Canvas menu molded to perfection with widget areas, icons, slider, login links...

Get It
Push menu icon widget
Easily add icons with text
With this awesome widget, you can easily add some important content to your menu like social links or some other important link with an icon.
Two menu widget areas
Top / Bottom widget areas for some cool content
With handy menu widget areas, some shortcode, contact form or anything else can be placed in addition to your menu links.
Integrated slider
Push menu slider widget
Add image slider with or without links at the top of bootom of the menu over integrated slider widget.
Create responsive stylish Off Canvas Menu in minutes!
Get It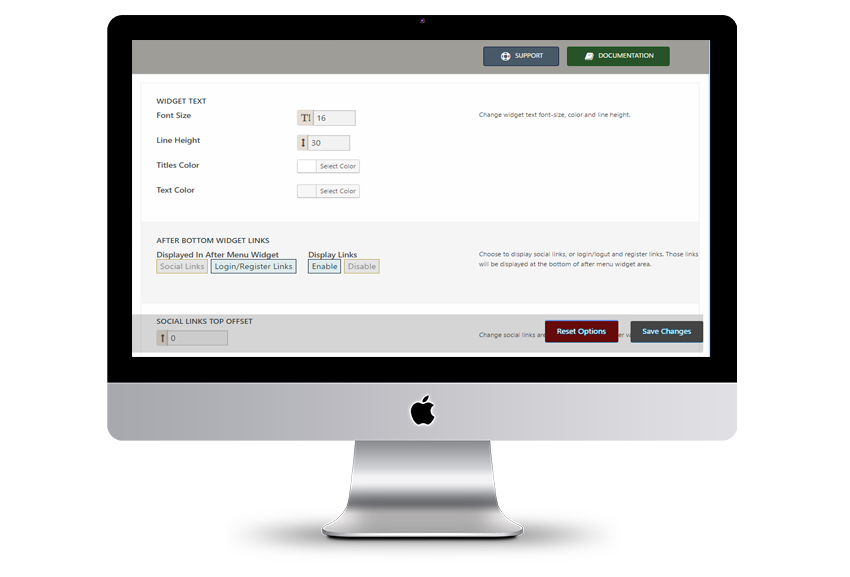 Powerful and Easy To Use Options Panel
Simple options panel which Push Menu uses is very easy to understnad and it is simple to use. You can modify key menu parts with an ease. Change menu position, button layout, width and height, set menu alignment and lot more.
Responsive Web Design in the Smartphone Era!
Push Menu is playing nice with all screen sizes and it is 100% responsive. It will adapt to all devices and screen sizes from small to large.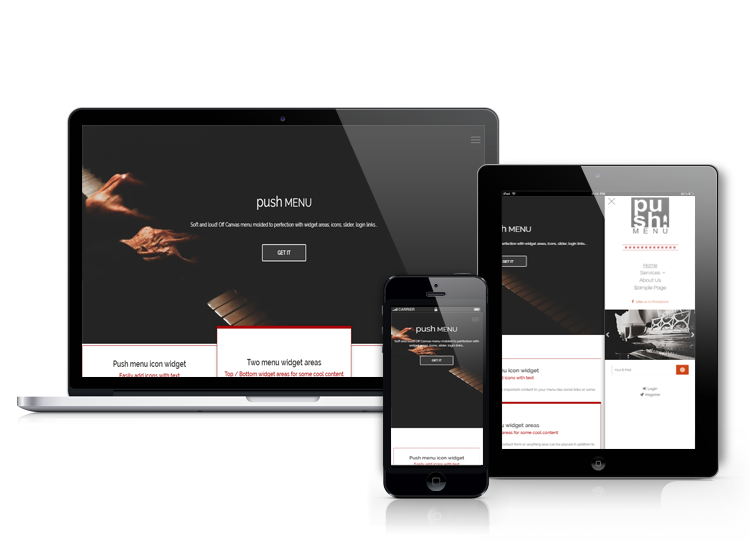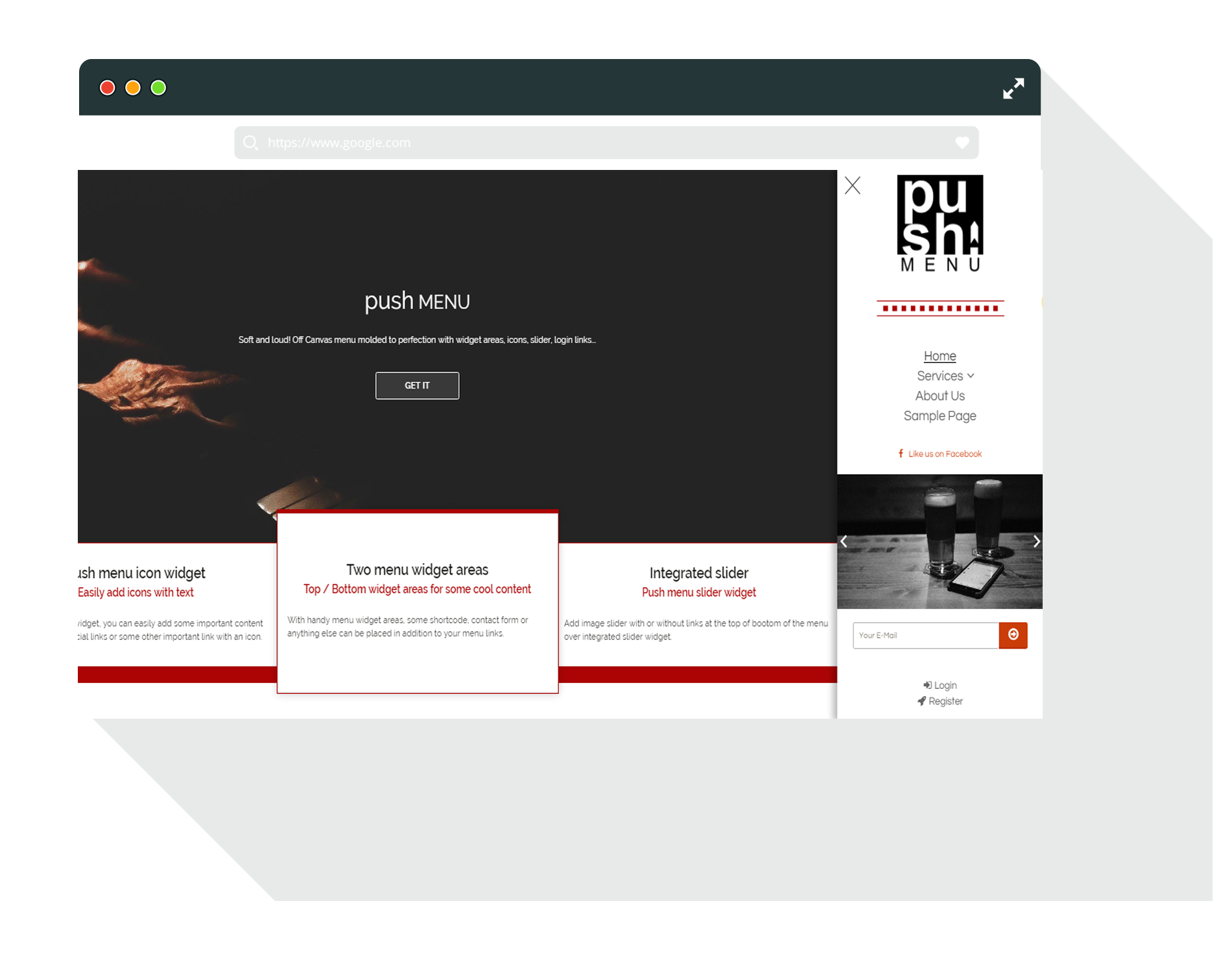 User registration / Widget areas
With built in Login / Register links you can lead user to default WordPress login page, but there are also fields for setting custom Login / Registration pages links.
With Top / Bottom menu widget areas, you can easily place some shortcode like contact form or any other addition content.
Features